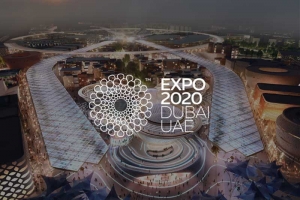 Join us for an exclusive guided bus tour organized by the Expo team to see the Expo layout firsthand!
Together we find out where the Austrian Pavillon is located and witness how Expo 2020 comes to life. Afterwards Richard Bandera, Austrian Commercial Counsellor, will be briefing us on the Austrian Pavillon in detail including the projects and events planned.
PROGRAM & TIMES
• 14:50 hrs
Meeting at House of Volunteers
• 15:00 – 16:00 hrs
Content showcase & guided bus tour organized by Expo Team
• 16:00 – 17.00 hrs
Austria Briefing in the Expo Main Site Office
-> Please make sure to have your Emirates ID at hand! No Emirates ID, no admission!
TRANSPORTATION & PARKING
We recommend carpooling/group transportation or UBER/ Careem as there is limited parking.
If you arrive by car, you must provide plate number and vehicle details until April 13 by email in order for us to forward it to the security staff.
For parking we would suggest to park near the Expo site office which is a few minutes' walk from the House of Volunteers. The security staff is briefed and will guide you.