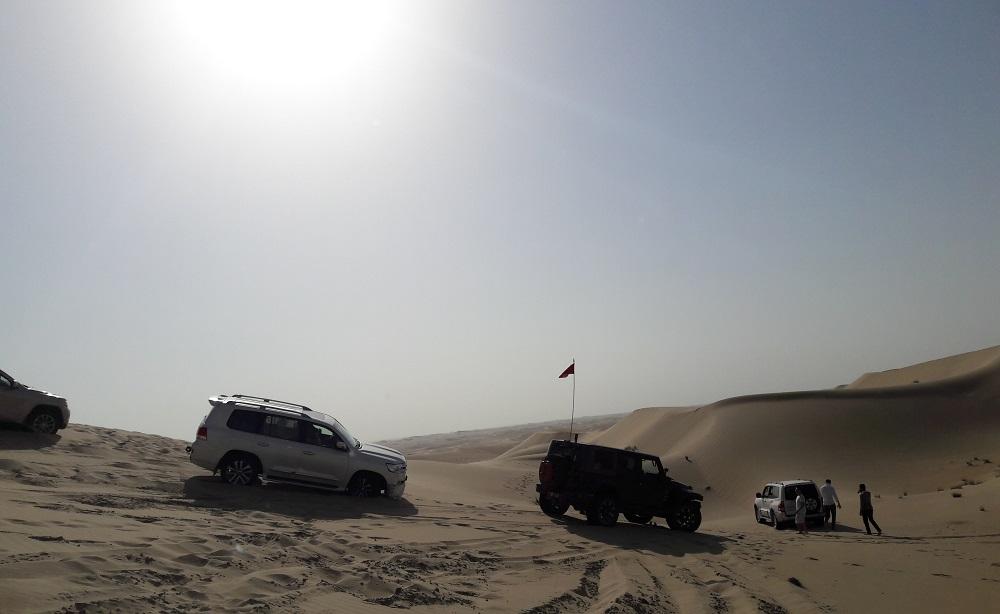 ABC Desert Tour 2019 on Friday, 22nd February (optional overnight stay)
The Austrian Business Council and ADVANTAGE AUSTRIA are delighted to invite you, your colleagues, friends and family to the ABC Desert Tour 2019.

Tine & Meeting Point
11:00 AM  at  ADNOC Service Station, Abu Dhabi-Al Ain Road, Al Faya – Abu Dhabi
This will be the last stop to powder your nose, buy gasoline, food, drinks, ice etc. before starting to the desert! After assembly, our convoy will proceed for about 30 minutes to the desert gate in Umm al Osh. All cars with higher clearance (4×4, SUV) can drive right up to the campsite and park along the gravel road. Street cars will be left at the gate on a gravel parking area (former OMV drilling site).

Registration
Please register your attendance latest by Wednesday, 20th February by following the 
registration link.

Food & Beverages
ABC member Pascal Haider, Founder & Board Member of GARFIELD EATS, will contribute with some delicious Garfield Pizzas & Lasagnas. However, please make sure to bring sufficient water, beverages and food for your own consumption.

Expedition into the dunes
After setting up the campsite, desert experts among us will form smaller groups depending on the types of 4×4 vehicles and experience of the drivers to explore the
nearby high dunes and valleys including a beautiful oasis of palm trees. For these trips, appropriate desert gear is imperative.
If you would like to join but don´t have a 4×4 car, we can help you in finding a ride.
Car
Authentic 4×4 desert proofed cars can enter the desert. Road cars can be parked at
the desert gate in Umm al Osh. Shuttle service to the campsite will be provided.

Equipment
Please bring sufficient water, food, BBQ equipment, garbage bags, insect repellent, sun screen, sunshade and warm clothes. If possible, please also bring charcoal, camping
chairs,table, wood for the campfire, flashlights and spare batteries, as well as tent, blankets,mats or an inflatable mattress if overnight stay is planned. Please also make sure to bring sunshade for smaller kids.

Important Note
Please note that we are not a professional tour operator and we only provide some guidance to our desert trip. This tour being an entirely private affair, everybody takes full responsibility for himself and his actions and the Board of the Austrian Business Council or ADVANTAGE AUSTRIA assume no responsibility whatsoever.
If you have any questions or suggestions, please either by email to office@austrianbc.ae or call/whatsapp +971 50 186 83 38.