Alternative Investments – Not the expected Nonsense for a Regular Investor!
These days we all take more risks than we are rewarded for, in life, in work & business, in finances. That is mathematically true although we keep telling ourselves otherwise.  So we mostly stick to ever riskier bets. Where will that end?
Alternative investments – anything outside cash, bonds, equities and family property – offer some interesting variations on the risk reward scale. They constitute a growing balance to traditional investments.
Tune into The Austrian Business Council LIVE Webinar to understand the logic of alternative investments, review various alternative asset classes, and draw some practical conclusions! Q & A will be provided.
The Speaker – Dr. Gordian Gaeta (Corporate Finance, Private Equity and Management)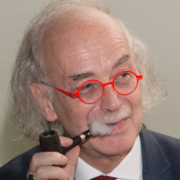 Gordian Gaeta specialises in developing and implementing analytical solutions for complex strategic issues in financial services, business management and investing as executive, advisor and investor. Equally a part time academic, he co-authored "Frontiers in Credit Risk' and "Opportunities in Emerging Markets – investing in the Economies of the Future'. Gordian studied undergraduate mathematics, graduate and doctorate law and post graduate business sciences in Austria and Switzerland. An Austrian citizen, Gordian has been living in Dubai since 2007.